When was your last Garage door safety inspection?
Garage doors are an intricate part of your home that you often don't give a second thought about. When they are functioning properly, they often simply get used as needed like so many modern conveniences in our homes today. However, these doors are heavy and have the potential to be a safety hazard if they are not maintained and inspected occasionally. Get your Garage door safety inspection today.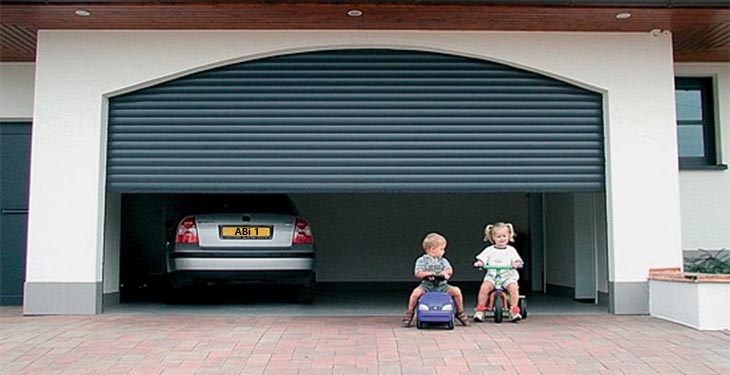 Door Pro of Hamilton County, Cleveland and North Georgia can perform a 25-point garage door safety inspection to ensure that your door continues to operate safely and efficiently for years to come. Contact Us today to schedule an appointment.
Here are some things to consider when it comes to safety:
Make a periodic visual inspection.

Be aware and informed about how your garage door operates. Remember how it sounds when it is in good repair and take a careful look at how the door operates. Every few months, take a minute and observe any changes or differences in noise levels or how the springs, cables, or rollers may be working. If anything looks worn or not quite right, give us a call for an inspection and free estimate.
Follow the instruction manual.

Obtain an instruction manual for your door, either upon installation or online. Read the maintenance section carefully and conduct any regular maintenance such as using a silicone spray to lubricate moving parts to keep your door running smoothly.
Look at your ground sensors regularly.

This is especially important if you have children. All automatic garage doors have sensors that will prevent a door from closing on an obstruction or a person under the door. However, if these sensors are dirty or misaligned, they may not work properly and leave your children and belongings at risk.
Check the door balance.

When your garage door is closed, you can release your opener to allow you to check your garage door manually. When you open and close the door by hand, it should move smoothly and relatively easily. If it does not, your door may be out of balance or require other repairs.
Contact the professionals.

Although you can find instructions to do just about anything online, attempting to fix your garage door on your own can be dangerous. If the door falls or you make an incorrect adjustment, you may be risking injury to yourself or your family. At Door Pro our certified technicians are familiar with all makes and models and come equipped with all the tools necessary for most common repairs. Give us a call for a garage door safety inspection in Hamilton County, Clevland, and North Georgia, and we can make the best recommendations to keep your door in good working order.
Your One-Stop
Garage Door Shop
PROFESSIONAL GARAGE DOOR SERVICE DONE RIGHT THE FIRST TIME!
Installation
In order to take full advantage of the safety features offered by the manufacturer, you must be sure to have the garage doors properly installed. Without a certified garage door installer handling the hanging and mounting of the doors and safety features, even the most well designed doors will not perform as they should.
Maintenance
Garage doors do a lot of work. Often, they open and close multiple times per day. Keeping them properly maintained will ensure that they continue to work smoothly, safely, and effectively. Maintaining your garage doors is about more than ensuring the light bulbs in the opener are still burning, the chain is still on, and the doors open and close.
Repairs
Garage door repair/service areas.
Replacement
Eventually, even the best garage door or opener will need to be replaced. When the time does come to replace a door or opener or a component of the door, you need the help of a professional.