Whether you're in need of repair, replacement, parts or accessories, give Door Pro a call. We are dedicated to keeping your garage door operating safely and efficiently.
When you're going about your day you probably never consider how many parts an automatic garage door needs to function properly. You simply know it opens and closes when you are coming and going, unless, of course, it malfunctions for some reason.
Door Pro sells both garage door parts as well as garage door accessories in Hamilton County, Northern Georgia, and Cleveland TN to meet all your automatic garage door needs. Our technicians understand the inner workings of garage doors and can make recommendations and repairs. Here are some basics: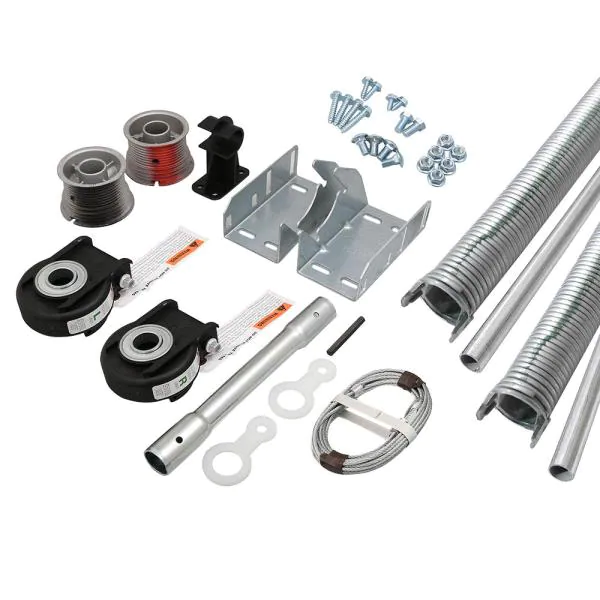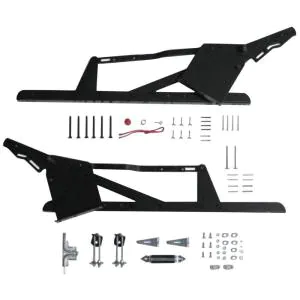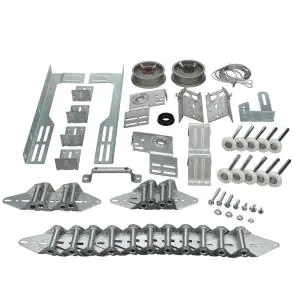 Garage Door Parts
Rollers and cables.

These are sort of the backbone of your garage door, providing the pieces necessary to lift the heavy door and lower it on command.
Heavy-duty torsion springs.

Along with rollers and cables, the springs support most of the weight of the garage door and help it move properly.
Panels.

Most garage doors are made up of several panels that move together so they can form one solid piece when closed and rotate to the top of the garage upon opening. Sometimes due to age or accident, one or more panel needs to be replaced.
Aluminum drums.

These drums play a part in helping to keep your garage door balanced throughout its range of motion. Heavy-duty drums are more capable of lifting heavier doors.
End-bearing plates.

Although these plates are not as well known as the panels, springs and cables, they help to keep your garage door system in place. End-bearing plates also help to protect the motor and cables. You may want to invest in 12-gauge steel plates that can provide heavy-duty operation.
Center-bearing brackets.

These are usually made of 11-gauge steel and give the torsion system the support it requires to operate properly. These brackets can contribute to a quiet and smooth operation.
Garage Door Accessories
Locks and handles.

Many styles are available to compliment the entire look of your home while providing added security for your residence.
Maintenance and enhancement.

In addition to those parts and accessories to help keep your door functioning properly, Door Pro of Hamilton County, Northern Georgia, and Cleveland TN provides many items to help maintain and beautify your door as well. Select from hardware, paints, lubricants, sealants, controls and keypads.
Your One-Stop
Garage Door Shop
PROFESSIONAL GARAGE DOOR SERVICE DONE RIGHT THE FIRST TIME!
Installation
In order to take full advantage of the safety features offered by the manufacturer, you must be sure to have the garage doors properly installed. Without a certified garage door installer handling the hanging and mounting of the doors and safety features, even the most well designed doors will not perform as they should.
Maintenance
Garage doors do a lot of work. Often, they open and close multiple times per day. Keeping them properly maintained will ensure that they continue to work smoothly, safely, and effectively. Maintaining your garage doors is about more than ensuring the light bulbs in the opener are still burning, the chain is still on, and the doors open and close.
Repairs
Garage door repair/service areas.
Replacement
Eventually, even the best garage door or opener will need to be replaced. When the time does come to replace a door or opener or a component of the door, you need the help of a professional.