Expert Garage Door Cable & Roller Repair or Replacement
Door Pro offers garage door cable and roller repair services, and our trained technicians are available for urgent service calls. Call Door Pro today for a free quote.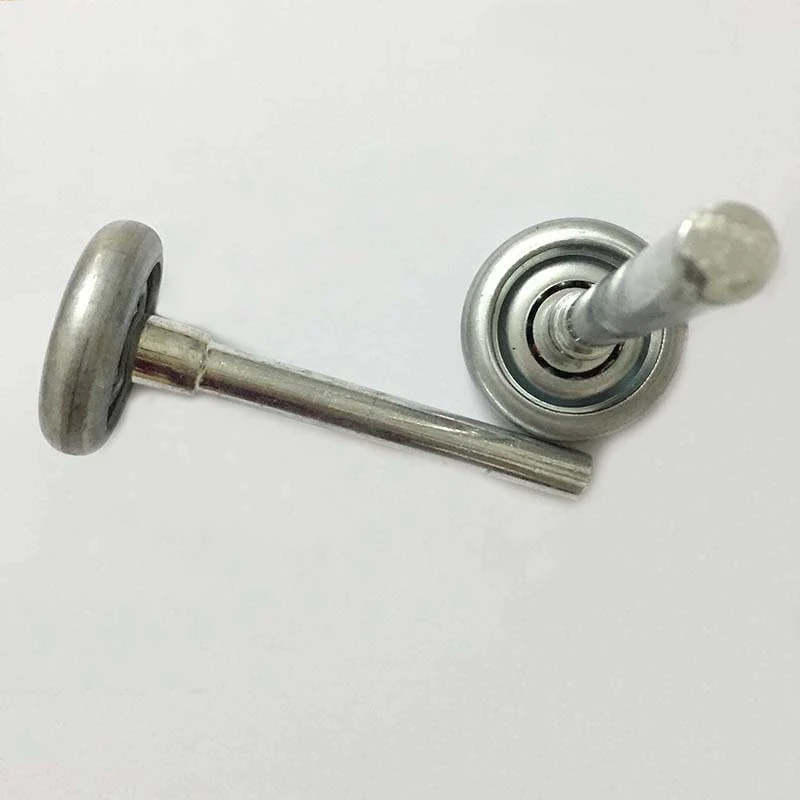 Modern conveniences save all of us time, money and work by helping us do things faster, more efficiently and with less effort. The automatic garage door is certainly one of those conveniences.
Gone are the days of going outside to manually lift a heavy garage door at the end of a long day or simply parking outside where the elements wear away your vehicle.
The trade off for the convenience, of course, is that automatic garage doors have hundreds of parts. If any of these parts are not working properly, it can mean that your door stops functioning, potentially leaving your vehicle stuck inside or outside your garage.
If you discover problems with your garage door, you may be having problems with your cables or rollers. The professionals at Door Pro can help. We are well-versed in all garage door makes and models as well as openers and remotes.
Our trained technicians can come out and diagnose your problem. We may suggest performing a repair or replacing parts as needed. Whatever your situation, you can trust that we will provide quality parts and excellent workmanship.
Garage Door Rollers
Garage door rollers play a big role in the functioning of your garage door. They provide support and guide the door as it functions. At Door Pro we use rollers that are designed to perform up to 80,000 cycles, extending the working life of your automatic garage door. Talk with our trained technicians about which rollers will fit and work best with your particular garage door make and model.
Garage Door Cables
Garage door cables are connected to the torsion springs of your garage door. These cables help manage both the motion and the tension of your automatic garage door. If your cables need to be replaced, Door Pro provides some of the highest quality, multi-strand cables available on the market. These quality cables do not fray easily in harsh weather, making them durable and dependable components of your garage door system.
Your One-Stop
Garage Door Shop
PROFESSIONAL GARAGE DOOR SERVICE DONE RIGHT THE FIRST TIME!
Installation
In order to take full advantage of the safety features offered by the manufacturer, you must be sure to have the garage doors properly installed. Without a certified garage door installer handling the hanging and mounting of the doors and safety features, even the most well designed doors will not perform as they should.
Maintenance
Garage doors do a lot of work. Often, they open and close multiple times per day. Keeping them properly maintained will ensure that they continue to work smoothly, safely, and effectively. Maintaining your garage doors is about more than ensuring the light bulbs in the opener are still burning, the chain is still on, and the doors open and close.
Repairs
Garage door repair/service areas.
Replacement
Eventually, even the best garage door or opener will need to be replaced. When the time does come to replace a door or opener or a component of the door, you need the help of a professional.